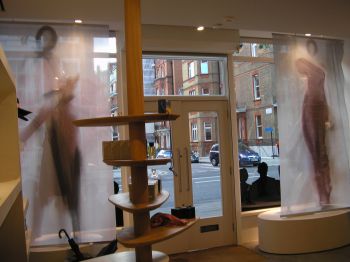 Sloane Street
Turning Fashion into a Successful Art Form.
Here is a photographic shot of Marc McGreevy's artistry hitting the Browns Sloane Street Store.
Fashions busiest season saw Marc McGreevy and his Agent having lunch with the Browns team. Caroline Burstein was amongst the team having lunch in a quiet French restaurant. Joan Burstein's daughter founded Molton Brown and is now behind Browns fashion boutique's radical expansion. Marc says "It was an absolute delight to have met her".
The schedule found Marc meeting fans of his work and strangely checking out Ronnie Woods work from the Rolling Stones and ogling Kimberly McDonald's irresistible jewellery.
Check out the Fashiontastic Windows here: http://weblog.brownsfashion.com/2012/09/fashiontastic-windows.html