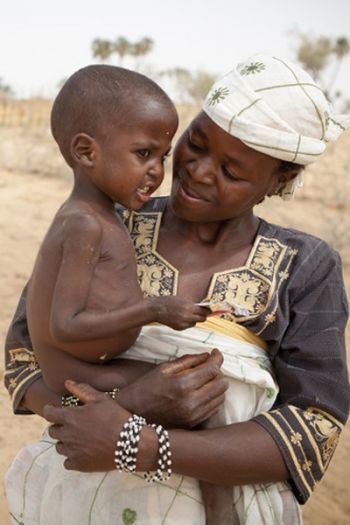 Save the Children
'No Child Born to Die' is a Save the Children campaign to prevent children dying from treatable, preventable illnesses.
The 'Born To Walk Tall' campaign calls upon the fashion industry to help raise awareness for vital healthcare requirements. Just £100 ensures a midwife is trained and equipped as a health worker.
Already fashion insiders such as Sarah Burton, Christopher Bailey, Erin O'Connor and Erdem Moralioglu have shown their support for the campaign.
Ethical UK scarf label Age of Reason hopes to create a series of hand painted silk scarves, which will be auctioned to raise both funding and awareness for the 'No Child Born to Die' campaign for Save the Children.
British Fashion Artist Marc McGreevy has created two pieces for the auction.
Details of the Charity Auction will be announced soon.
For more information on the 'No Child Born to Die' campaign click on the link below:
http://www.savethechildren.org.uk/get-involved/campaigns/no-child-born-to-die