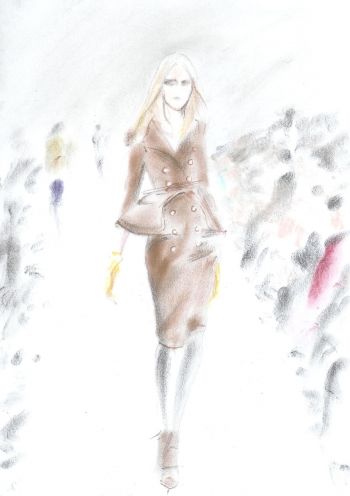 London Fashion Week 2012
Autumn/Winter 2012
Thank you to all the designers that allowed me to sketch at the shows.
The designers showed their love and imagination for the female form at this seasons shows.
They never failed to disappoint our hunger for something new and experimental.
These illustrations I created are very quick finger sketches.
(Left)
Illustration taken from
Burberry Prorsum Womenswear
Autumn/Winter 2012