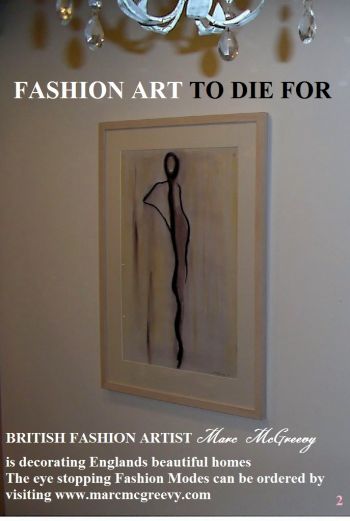 HOME DECORATION
British Fashion Artist Marc McGreevy is decorating England's most beautiful homes with his bespoke works of Fashion Art.
Marc's work transcends from the world of fashion and was recently chosen to grace the windows of Browns.
The Mode Collection is now released to buy as Collectible pieces of Wall Art.
Each striking print will be hand signed by the Artist himself.
These exquisite prints can be purchased in the Print Factory.