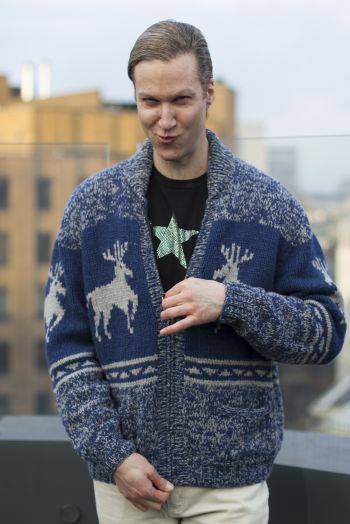 Christmas Jumper Campaign
Save the Children are asking people to 'make the world better with a sweater' by wearing a Christmas jumper for the day and giving at least £1 to the charity.
So dig out your winter knitwear and join us! If you don't own a festive sweater you could tinsel up an ordinary jumper, go all out with sequins and snowmen, or even knit your own.
Fashion Artist Marc McGreevy is seen here wearing his festive knitwear at The May Fair Hotel during a recent photo shoot for Save the Children.
(Left)
Photograph taken by Lea Salomone Photography in The Ebony Suite of The May Fair Hotel