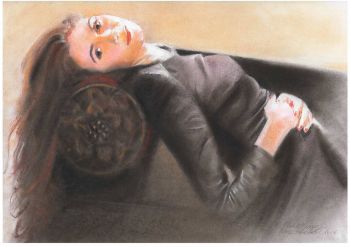 A Private Sitting
The Secret Winter Gala returned in style, as guests stepped into the pages of Alice's Adventures in Wonderland by Lewis Carroll. Save the Children's annual star-studded event raised over £1 million, including match funding from the UK government, to save and transform the lives of children across the world.
An exciting live auction led by Deputy Chairman of Sotheby's Europe, Oliver Barker, saw guests bid to win lots. Fashion Artist Marc McGreevy and The May Fair Hotel generously donated a prize to the live auction.
The prize included an exclusive portrait sitting by the Artist with a selection of dessert canapés and champagne served in The Salon.
To view blog post visit:
https://marcmcgreevyblog.wordpress.com/2017/04/07/a-private-sitting-in-mayfair/