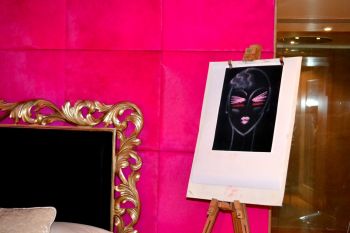 Focus on Elsa Schiaparelli
The name alone stands for luxury wearable art. Elsa Schiaparelli still attracts, provokes questions and gossip amongst the fashion industry today.
The Fashion Designer has inspired us all. Elsa Schiaparelli has a Suite inspired here at The May Fair Hotel, London. Decorated in lavish riches and of course her favourite colour: Shocking Pink
I have always been fascinated by the designers past. She is one designer that will inspire even the youngest aspiring talent. She is a designer who's made claim to the sartorial designs that have made her the most experimental designer of her time. A fashion designer who loved Art especially Surrealism.
To view blog post and sketches visit:
https://marcmcgreevyblog.wordpress.com/2017/02/20/turning-fashion-into-an-art-form/